IntelliCAD Mobile Platform 1.4 opens and regenerates drawings using multiple threads, includes an updated user interface and icons, and several additional features. IntelliCAD Mobile Platform now uses ODA Platform version 21.11 and Qt 6.1.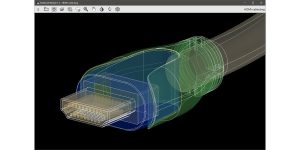 Other new features and improvements in the 1.4 release include:
Open files from a list of recent drawings
Preview files before opening them
Use named views and visual styles
Set smooth transitions for the View and Zoom Extents commands
Use OLE objects (Windows platform)
Set the auto-regen switch
The IntelliCAD Mobile Platform provides ITC Mobile SIG members with a development platform and CAD file viewer (.dwg, .dxf, .dgn, .dwf, .dae, and various image files; architecture and civil objects; and underlays) that runs on thousands of different Microsoft® Windows® desktop, Google Android™, Apple® macOS®, and Apple iOS mobile devices.
Companies interested in more details about IntelliCAD and membership in the ITC should contact the ITC directly. For more information about IntelliCAD and the ITC, including case studies, please visit http://www.intellicad.org/.
About the IntelliCAD Technology Consortium
The IntelliCAD Technology Consortium is an independent, non-profit organization funded and directed by its members specifically for the development of the IntelliCAD technology. The IntelliCAD Technology Consortium licenses the IntelliCAD technology to its commercial members, who in turn market and sell applications based on IntelliCAD to their end users. Commercial members have access to the IntelliCAD source code, documentation, developer support, and more. The ITC is also a founding member of the Open Design Alliance, thereby contributing to interoperability in the engineering industry.
For additional ITC news and information, visit the company web site (http://www.intellicad.org/) or call 1-503-293-7655.
IntelliCAD is registered with the U.S. Patent and Trademark Office by The IntelliCAD Technology Consortium.