This designation signifies Woolpert's ability to implement and support this technology globally.
DAYTON, Ohio (March 9, 2020) " Woolpert has been awarded the Esri ArcGIS Online (AGOL) Specialty designation. This designation is for Esri partners who, through their technology and industry expertise, are trusted to help organizations maximize the ArcGIS Platform.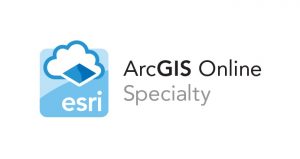 AGOL is a cloud-based mapping and analysis solution that streamlines the ability to make interactive maps, analyze data, share 2D and 3D information, create applications and collaborate. Woolpert GIS Solutions Specialist Jennifer Starbuck said Woolpert was an early adopter of AGOL, both internally and externally.
We were using the online platform to work with other organizations even before Esri had hubs for knowledge sharing, so we've understood and promoted its immense value for years, Starbuck said. A great deal of our early work with Collector for ArcGIS was supported using the AGOL platform, and it allowed us to bridge the gap between GIS and survey. Esri's WebGIS environment has made it easy to publish maps and expand the availability of GIS data.
Woolpert, an Esri Silver Partner, was named a partner in Esri's Release Ready Specialty in January. Starbuck said the international architecture, engineering and geospatial (AEG) firm applies AGOL across markets as a collaborative platform when working with colleagues and clients. She said AGOL is as diverse as Woolpert because it simplifies access to customizable GIS technologies.
I think one of the most successful moments for me was when I was contacted by a surveyor who was asking for help in getting Collector back on his tablet, because he just couldn't do his job without it, Starbuck said. That says it all. We're honored to achieve the AGOL designation and to continue sharing Esri's versatile and impactful technologies around the world.
About Woolpert
Woolpert is committed to a vision to become the premier architecture, engineering, geospatial (AEG) and strategic consulting firm, and one of the best companies in the world. It's a vision we've been fine-tuning for decades. It guides our decisions and investments, provides our clients with optimal solutions and offers our employees unrivaled opportunities. Woolpert is recognized as a Great Place to Work by its employees and is America's fastest-growing AEG firm. With more than a century of experience, close to 1,000 employees and 30 offices, Woolpert supports public, private, federal, and U.S. military clients nationally and around the globe. For more information, visit woolpert.com and connect with us on LinkedIn, Twitter, Facebook and Instagram